If you never dived before – your visit to Dubrovnik is the opportunity you cannot miss. Why bring magnets, spoons and other unnecessary souvenirs home with you? Go under the sea and bring back home the best memories ever! Dubrovnik has two diving centers where you can learn how to dive.
One of them – Dubrovnik Diving center is situated in hotel Dubrovnik President and the other one – Blue Planet is situated in hotel Dubrovnik Palace. Both hotels are located in Lapad,but as Dubrovnik is so small it will be very easy to reach any of those two by bus or taxi right from your Dubrovnik holiday home.
If you are just the beginner first you have to learn theoretical and practical part. This should be enough for safe diving up to 20m depth. During this course you will also learn how to help or rescue diver with artificial breathing technique on the surface and below the surface, and what to do in case of an accident. If you already know basics you can take advanced course to improve your skills.
They also offer course of underwater photography. Here you also have to pass theoretical and practical part. This is really great opportunity to make your own underwater photographs and bring beautiful memories home with you! If you are taking bus to reach hotel, just take no. 6 and take off on the last station in Babin kuk. In case you are coming from Gruž area then you will need bus no. 7.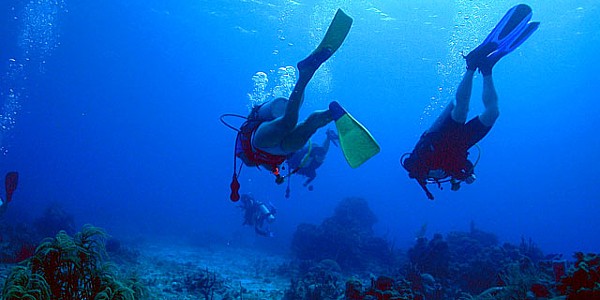 Blue Planet is situated in front of Dubrovnik Palace hotel. It seems to be on a bit higher level when it comes to their offer. If you just check their gallery, next step will be to make appointment for you first Dubrovnik diving lessons! If you take the course here, you will first have check your dive in the hotel pool. Great part of their offer is that Blue Planet offers free transport from your apartment. If you still want to come on your own you can simply take bus no 4 and get off on the last station. Blue Planet offers different options, depending on how much you want to learn on your Dubrovnik diving courses.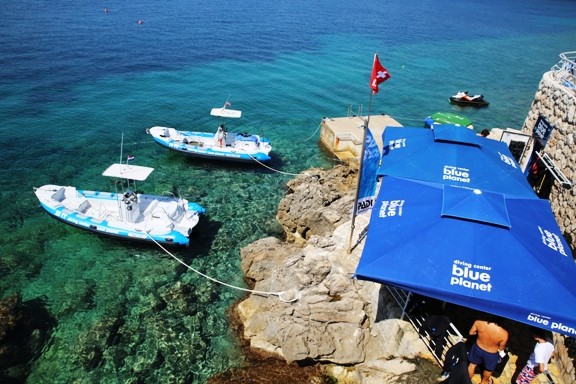 Blue Planet starting course  lasts for approx. 2 hours. Minimum age limit is 10 years and the price for basic level of Dubrovnik diving lessons is 65€. All equipment is in the price. In case you want to do this with your friends, maximum number of people is 4. You will learn how to dive in front of the Blue Planet diving center on maximum depth of 5m.
After learning the basic, you will get the opportunity to discover amazing blue Adriatic Sea in half-day trip during the next level course on your Dubrovnik diving adventure.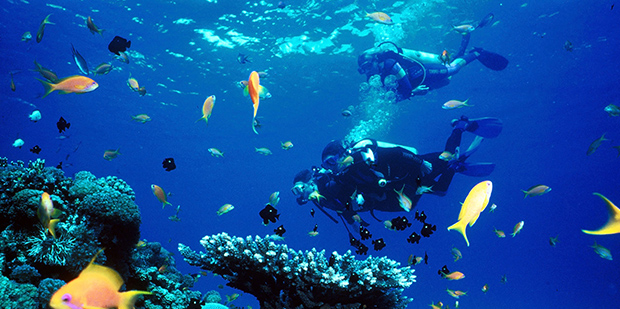 Minimum age here is also 10. The price is 95€ which includes all equipment. You will also get scuba diving certificate to hang on your wall once when home. This would definitely be unique souvenir from your holiday in Dubrovnik. Dubrovnik diving lessons will definitely be the best part of it. If you do not want to lose any of your time on learning theoretical part while on holidays, you can simply pass this part while home by e-learning course and come ready to practice! Next level is 12m depth for which you need to take 2 or 3 day course.
To apply for this one minimum age is also 10 and you have to be able to swim 200m without stopping. The price for this course is approx. 320€.
For the price of 700€ you can also book private classes just for you. After 4 or 5 days of this kind of private Dubrovnik diving course you will be able to dive up to 18m!
Our tip: before even think about Dubrovnik diving courses make sure that you are completely healthy and that you do not have any of the medical conditions that might make diving dangerous for you!
Adriatic Sea is one of the cleanest seas in the world. It is full of beautiful, and sometimes in way funny creatures hidden deep under the water. Red corals, variety of shells, hidden caves and beautiful colours will impress you! You will bring beautiful clean – salty smell of your Dubrovnik diving experience long with you! Dubrovnik diving courses will give you opportunity to get to know its beautiful underwater world. You can chose locations yourself, but we would rather recommend you to let you instructors lead you. After all, they are your hosts and can show you its best parts.
Sveti Andrija small Elafiti Island and its beautiful cliffs is one of our recommendations for you. You will love it!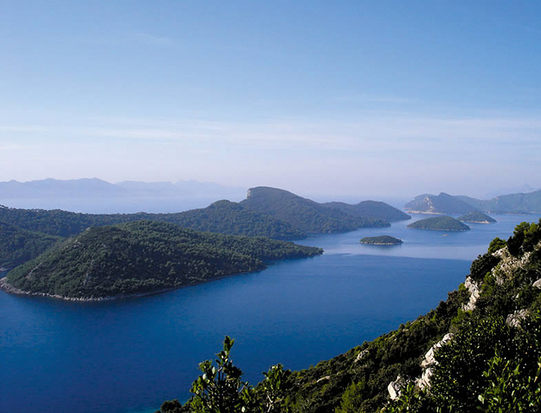 If you already know how to dive and want to explore Dubrovnik underwater world by yourself you can just rent equipment and start. Whichever center you choose, both instructors are licensed. There is also insurance policy, which is obligated for all participants. When instructor first places heavy oxygen bottle you will doubt if this is too much for you. But as soon as you open your eyes widely under the see you will know it is the best experience ever!
Our tip: definitely do not miss your own Dubrovnik Diving experience!!!