Šipan Island is the largest among Elafiti Islands and it is the farther one from Dubrovnik. It has 500 inhabitants. Island Šipan is situated 12 km from Dubrovnik and you can reach it in less than one hour by boat. G&V Line boat goes every day from Port of Gruž in Dubrovnik to Šipanska luka. Jadrolinija ferry goes more frequent from Port of Dubrovnik to Suđurađ. Šipanska Luka and Suđurađ are connected by 10 min bus drive so you can chose between those two boat lines according to your plans.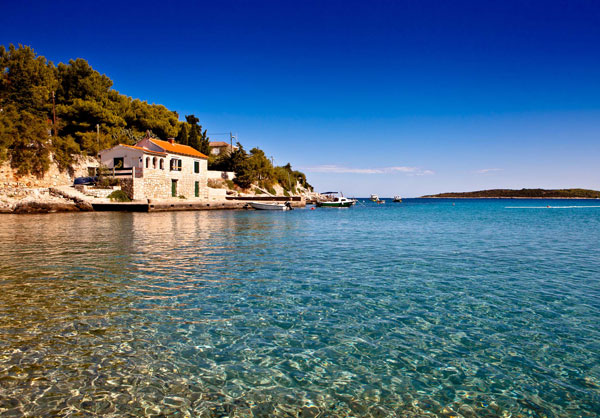 Šipan Island is larger than Koločep and Lopud so cars are necessary for locals, but  luckily only few of them are used.
Name Šipan comes from Latin word "gypana" which means The Island of eagles. Due to its fabulous golden olive oil, it was known as a Golden Island too.  Island has two ports in two biggest villages: Suđurađ (San Giorgio) in the east, and Šipanska Luka (Porto Gippana) in the west.  Suđurađ is the one facing Lopud and it is great option if you want to spend your day on the beach and just get lazy. You will find there great beach bars to refresh or have a coffee in a shade.
Šipanska luka, on the other hand, has great choice of excellent restaurants with delicious local specialties. Here you can be sure that fish and seafood came right from the sea to your plate. Beachfront restaurants are great places for nice romantic restaurants.
Do not get surprised when the waiter shows up without menu and give you only few options for your dinner. Actually, you can take this as advantage as then you can be sure everything is fresh and not kept in the fridge. Feel free to ask the waiter for recommendation. They always have some great tips for you what to eat, where to go and what to do! Bars and restaurants on Šipan Island have very reasonable prices considering the prices are usually much higher on islands. Locals live from tourism but also grow olives, figs, almonds, tomatoes and citrus fruits. You will find here vineyards with finest grapes so do not miss to try local homemade vine. This beautiful island is covered by palm trees more than any other place in this part of Croatian coast.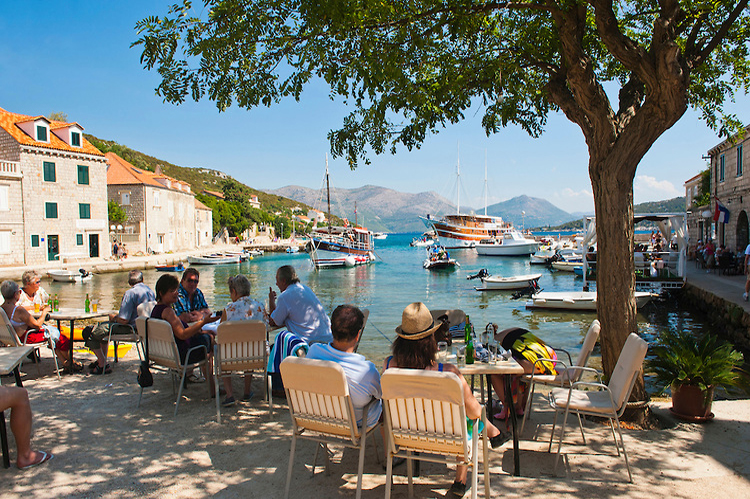 Šipan Island was inhabited in roman times so you can find many stone ruins from 11th century all over island. There are also few medieval Renaissance and Baroque churches and chapels as well as rustically palaces. Same as Koločep and Lopud, Šipan was the place to hide and relax for noble families of Dubrovnik Republic.
In Suđurađ you can see large summer palace from one of the wealthiest Dubrovnik Republic family – family Skočibuha. You will notice there two large towers. Those towers were very important in old times when the danger from pirates was part of their everyday life. Except its natural beauties, Šipan Island is most interested for those in love in history and architecture. Beautiful palaces of noble families, late-Gothic Rector's Palace and ruins of archbishop's palaces will tell you the story about the island.
If you decide to visit all those places and explore Šipan Island, be prepared to take a walk up the hill and make sure to bring bottle of water and wear comfortable shoes. Try to avoid long walks when the sun is strong so the best is to start early in the morning or late in the afternoon.
The view from the top of the island is really something special. Beautiful landscape, vineyards and olive trees – and then the endless beautiful blue sea. The biggest advantage of this island is its peacefulness. If traveling with your loved one and want to spend some time together without being intruded – this is the place for you. Šipan Island is perfect place for a romantic getaway.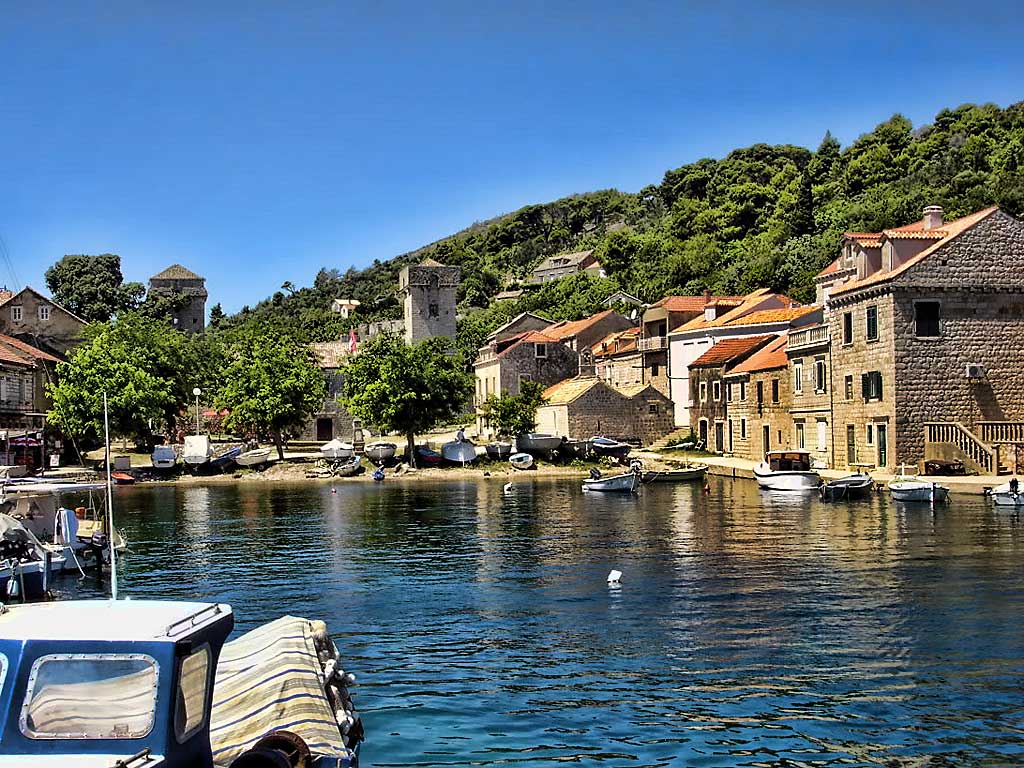 Long walks by the sea, romantic restaurants and beautiful beaches could be the great choice to run away from everyday life.
Locals are very friendly and will be happy to tell you the stories about the island but not annoying and loud at all.   If you want to have a bit more active holiday you can also rent a kayak, bike or even take diving lessons.
Šipan Island could be at least visited among Elafiti Islands but therefore at least spoiled by tourism too. You can visit Šipan Island as a part of one day tour popular called There islands cruise or fish picnic trip. This will give you 1 hour maximum to explore which is definitely not enough to get to know this island. But if this is the only option for you definitely do not miss it!
If you plan to spend more than one week on south of Croatia definitely consider to book your holiday home on Šipan Island for at least two or three days. You will leave wishing to stay longer!