Our guest, Mr. Attila made our day by sending us very nice testimonial about his stay in Croatia and photos he took during his stay.
He stayed in apartment Aniva 4 in Okrug Gronji, Trogir and Split area.
Read about his first-hand experience!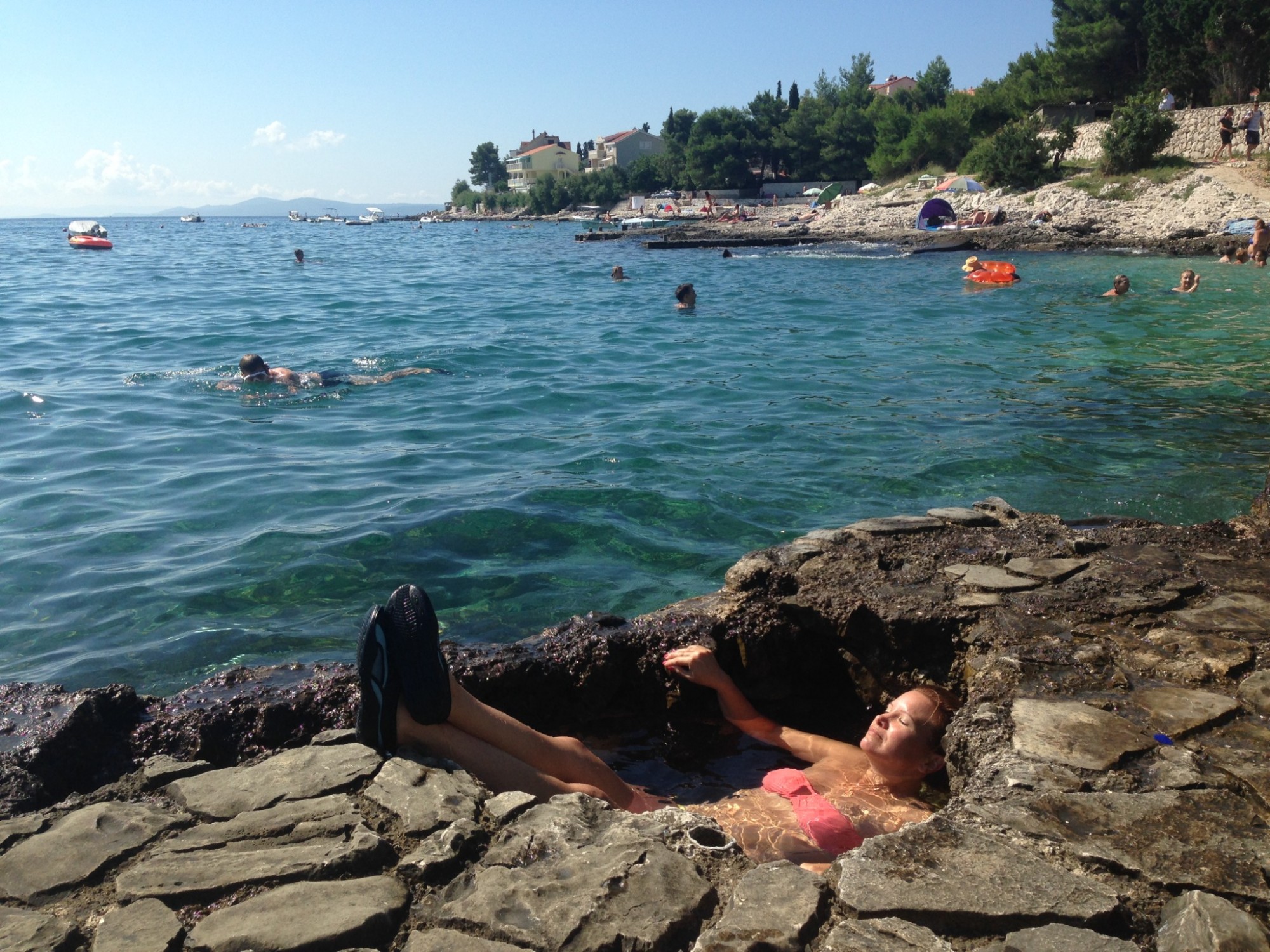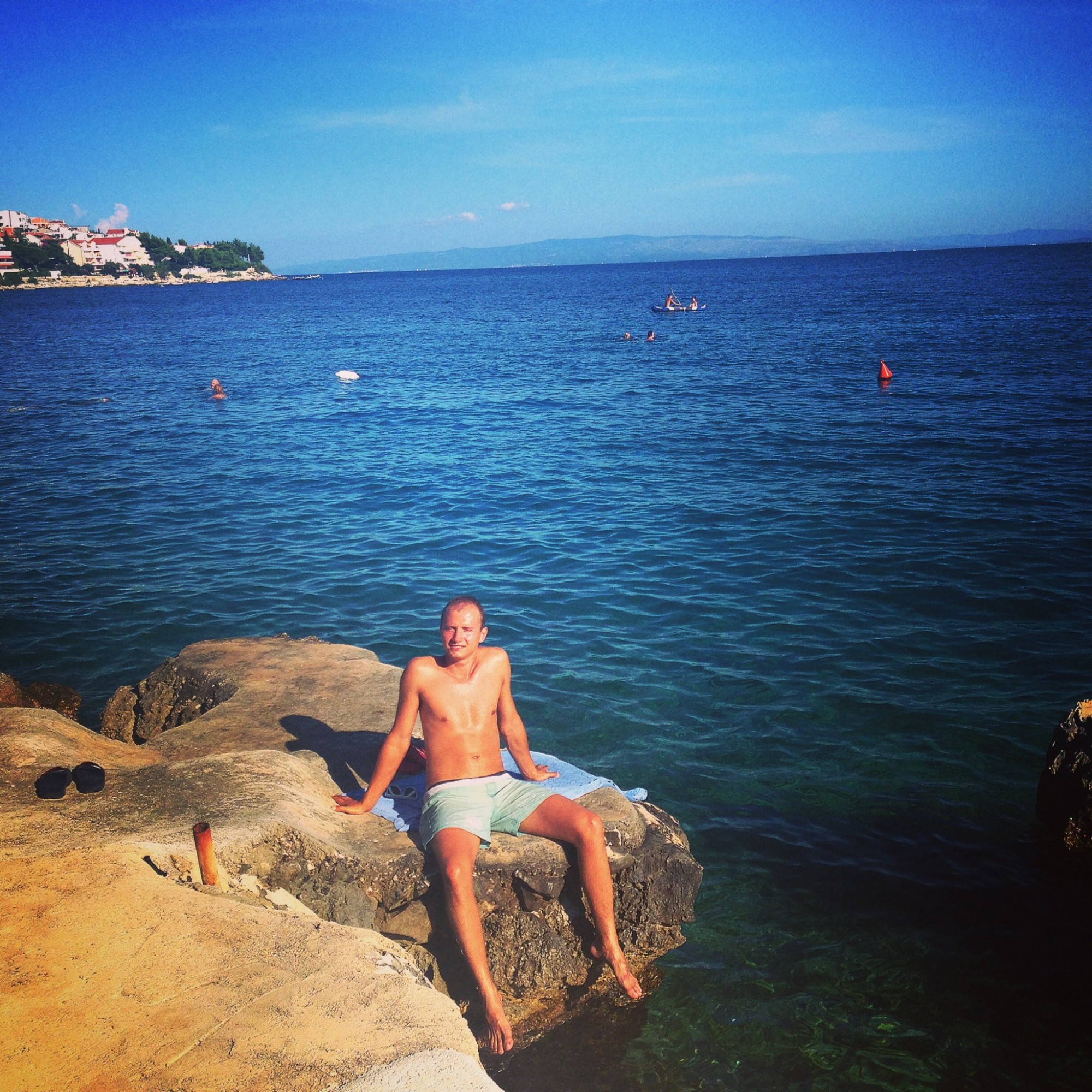 We have just arrived from Okrug Gornji.  We had really good time in Ciovo. The island and Trogir city are beautiful, the sea is crystal clear and the beach is wonderful. We traveled around the island and went to Island of Brač (Bol). We were able easily to find good entertainment facilities and relaxing places as well. Apartment Aniva 4 was the best accommodation for us. The room was extremely clear, well equipped and very comfortable. We made a good relationship with Slavko, they are very good persons. They were invisible, helpful and nice.
The only negative was the weather because there was a lot of rain and cloudy, but I think you cannot make anything about it
But overall it was good.
So I just want to thank you for your very best cooperation. You made our holiday one of the best we ever had. I suggested you to many of my friends and I hope we can meet next time again.
Wish you all the best and thank you again for everything!
Guest Attila. R; Hungary – Apartment Aniva 4; 26.07. – 03.08.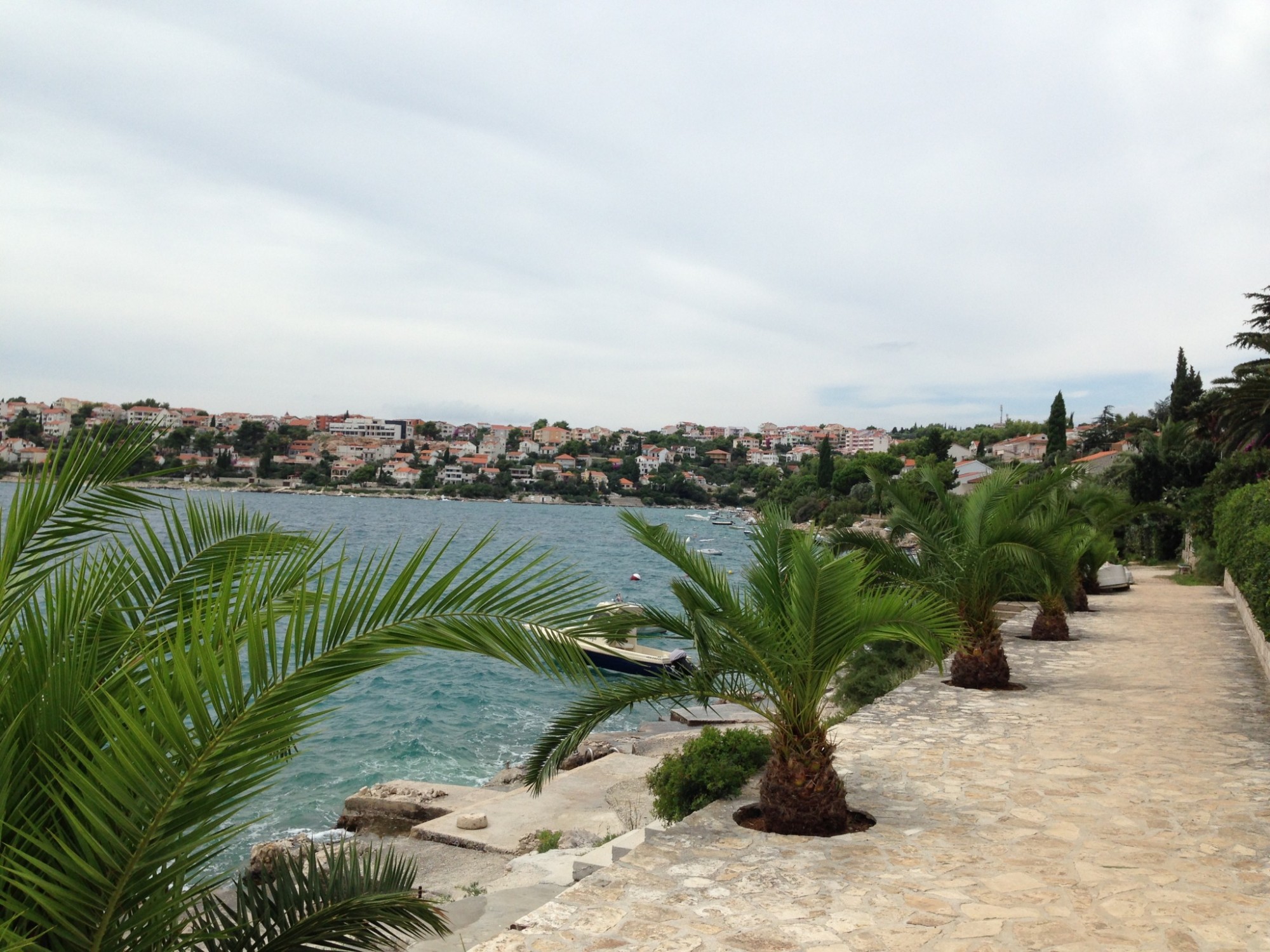 Okrug Gornji and what do you need to know
Okrug Gornji is the largest place on Ciovo Island. It consists of several places: Saldun (nearest to Trogir), Mavarcica bay, Businci, Milicevo, Pivetova glavica and old village.
Basically, Čiovo is an island and mainland at the same time as it is contacted by bridge with mainland all the time. You can go normally, without any payment, to Trogir or to any other town by your car From Okrug Gornji you can visit Trogir, by bus and by boat regulary too.
Boat departs from Copacabana beach every half hour. If you decide to drive you to visit Trogir you can go through Zedno or through Saldun.
Okrug Gornji counts almost 5000 inhabitants and the number increases with tourists during the summer. You can find there approx. 10 restaurants, 3-4 markets, open market with fresh fruit and vegetables, post office, bank, tourist board, fitness centre, tennis courts, diving school, water sports and many many other things. But Okrug Gronji can offer you much more then that.  It is favourable destination for families with children since it offers nice beaches adapted for kids. It is very quite and ideal choice for families with kids.
Okrug Gronji also has Great geographical position:
only 2 km far from Trogir
only 26 km far from Split
only 8 km far from Split airport
only 12 km far from entrance to highway Zagreb-Split
only 60 km far from National park Krka
only 100 km far from Međugorje
Dear Mr. Attila Thank you for sharing with us this wounderful testimonial about holiday in private apartments in Croatia!