OUR GUESTS WRITE BLOG FOR YOU
Here you can read our guests experience about apartment we booked for them, places they visited, things impressed them and many useful advices. Read first-hand impressions from guest who stayed in Dubrovnik in August 2014. If you are looking for a holiday destination that fulfills every taste – culture, history, beaches, mountains, adventure – then look no further than Dubrovnik.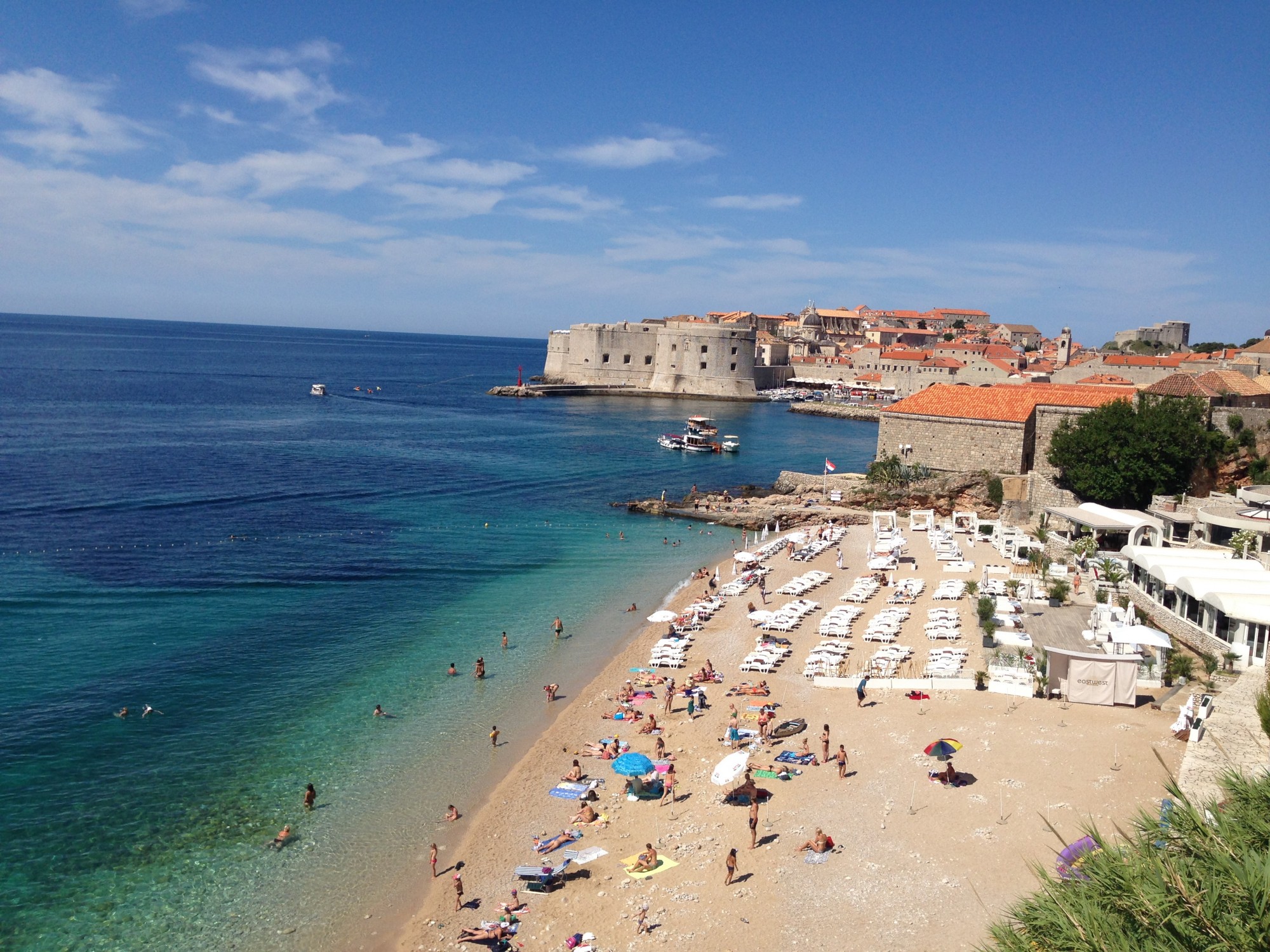 You get confirmation that your holiday choice was a good one even before the plane lands. Coming from Western Europe, you have a great view as the plane approaches Dubrovnik and you get a privileged look at the many islands along the coast.
After driving into town while enjoying a great view of the coast, especially Lokrum Island , we arrived at the wonderful "Studio Harmony 2″ apartment.
The apartment had just been renovated so it was brand new, superbly decorated and well equiped. To make it even better, our hosts went to great lengths to make us feel welcome and comfortable – they could not have been more hospitable.
Another nice surprise is leaving the apartment, crossing the street, and being right in front of Minčeta Tower, on the edge of Old Town. From there, either go right down the (many, many) stairs to Pile gate - the main entrace into Old Town – or take an easier left and enter through Buža gate or Ploče gate further down.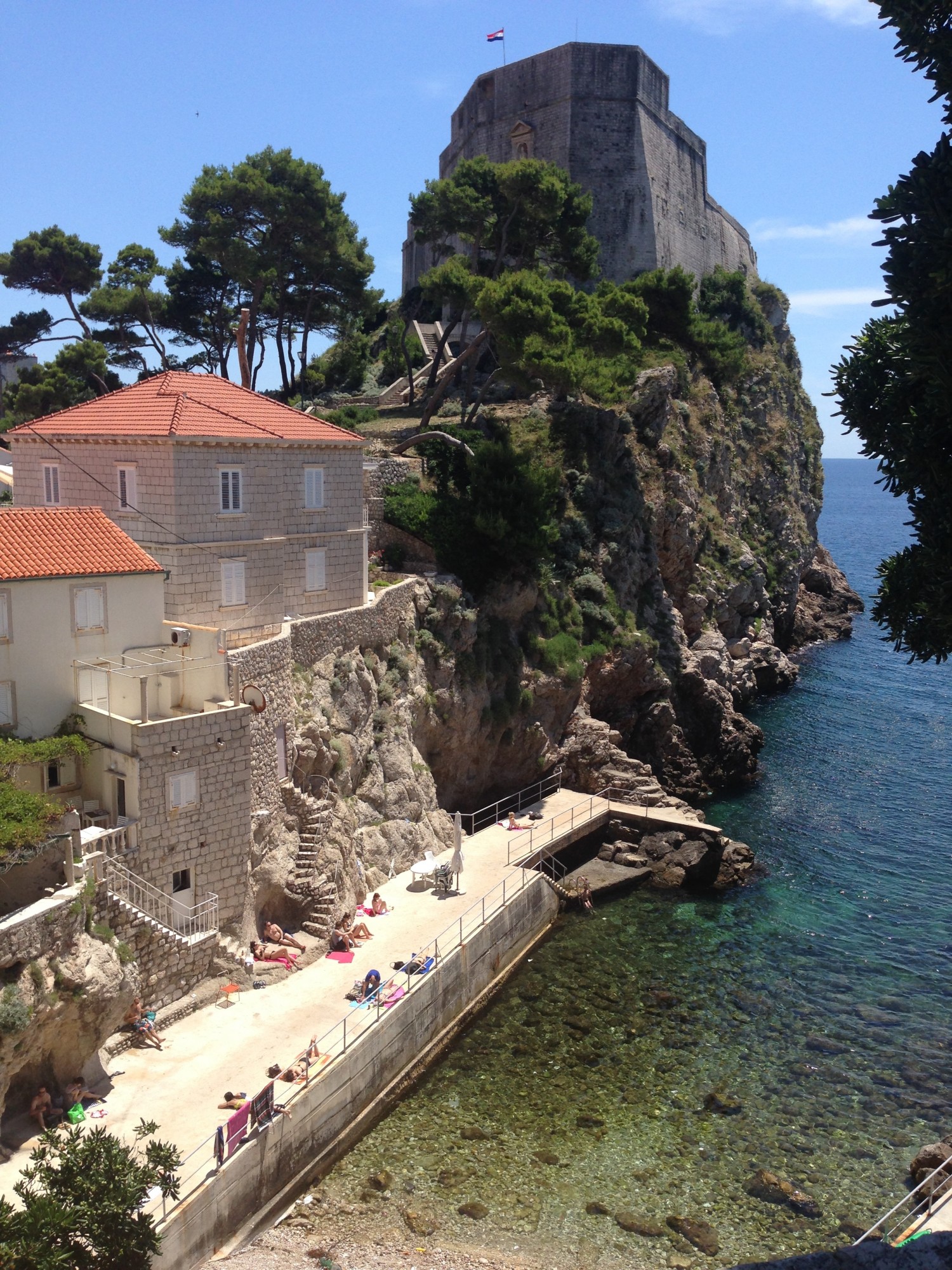 Take your time in Old Town since there is much to see. It is a maze of narrow streets and beautiful old buildings. You will find many restaurants that cater to all tastes  and you will run into wonderfully talented street performers. Take the opportunity to walk on top of the city walls and get an amazing overview of Old Town.
Enjoy the sunset sitting on a bench in Old Port and then head back into Old Town, which gets even busier at night.
For those who love to spend some time swimming and working on their tan, there are many options. From Banje beach, right next to Old Town, to Lapad on the other side of the peninsula, there are many choices.
But if you really want to spend a great day at the beach, catch the ferry at the new port and head over to Lopud island. The ferry  ride itself is worth your time as it crosses some of the many islands along the coast. Then, on Lopud, there will be a small paradise waiting for you. There is a nice sandy beach right near the dock, but if you cross the island to the other side and you will find an even greater option: Šunj beach.
Although having a car in Dubrovnik is not easy due to the difficulty find parking spots do not let that stop you from exploring. Just rent a car for the day and there is plenty you can do. The drive up north is beautiful. You can see the city walls of Ston and if you continue along the coast, you will find many wonderful beaches. And if you stay for longer, take advantage of the excelent location of the town to pay a quick visit to Montenegro (Kotor, Tivat, Budva and Sveti Stefan are close and worth seeing) or drive into Bosnia, visit the beautiful town of Mostar and see the famous old bridge.
Croatia  was a wonderful choice for a holiday and it felt like so much was left unseen that I am sure I will visit it again
Thank you dear guest for this wounderful testimonial from holiday in private apartments in Croatia!