If you found yourself in Dubrovnik from mid of June till end of August do not miss to visit Park Orsula and their fabulous outdoor music festival. In Park Orsula you will experience other side of Dubrovnik nightlife. This is something completely different from small Old town bars and modern nightclubs.
Park Orsula will present you with bands preforming different types of music.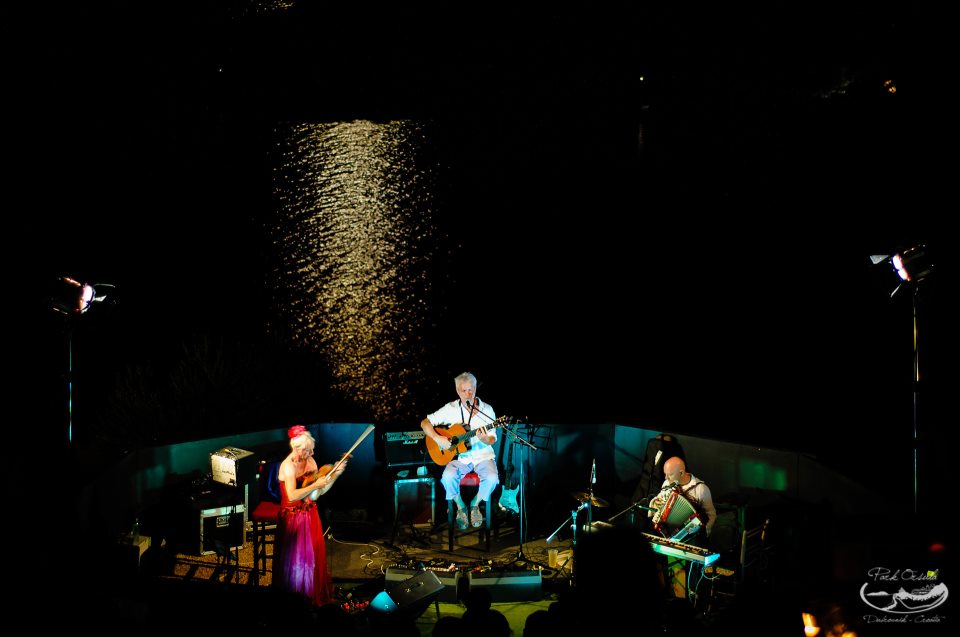 After hot summer day, this is ideal place to chill out and spend your evening listening good music. Rock, jazz, hip-hop, and traditional Dalmatian bands called klapa -your age is not a limit here. The organizer has very picky taste so at Park Orsula you will have opportunity to enjoy only the best from regional music. Opening hours depend on concerts so the easiest way is to follow them on Facebook where you can get all information about events, program, prices and changes if there is any.
Park Orsula hides just beneath main road leading from Dubrovnik to Cavtat and down the hill. Beautiful amphitheater with stage surrounds old stone chapel of St. Orsula. This chapel was built by one noble family of Dubrovnik republic 5 centuries ago.
From Park Orsula you will have stunning view directly to the Old town, Lokrum, small nearby islands and beautiful Adriatic Sea. This amazing view is even better at night when hundreds of soft yellow lights illuminates Old Town and sailing boats in front of it. This spectacular view makes Park Orsula probably world's most beautiful open-air stage.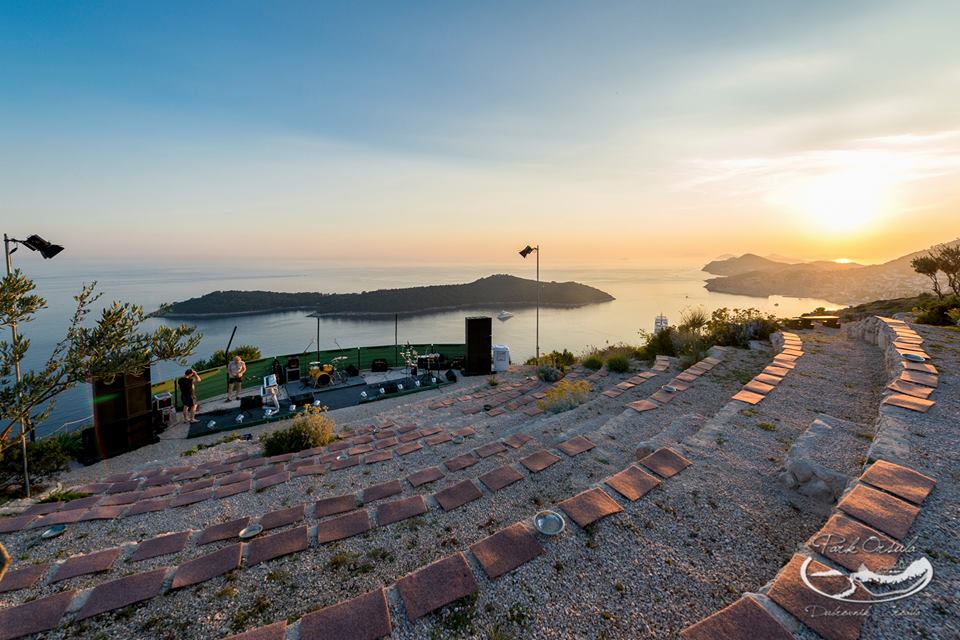 Amphitheater has 350 seats so you can take your drink on the small bar on the top, get yourself comfortable and enjoy looking at the performers down on the stage. The entering tickets cost approx… 10 – 15 € – depending on performer. You can buy it on the entrance or in some of the bars in Dubrovnik. On their Facebook page you will find a list of bars for each concert separately.
From Dubrovnik you can reach Park Orsula in four different ways:
1.Take a walk through the historical caravan route from the Hotel Belvedere. The route was recently cleaned in order to connect Park Orsula with Dubrovnik. Only other way to walk to this place would be on the main road – which can be dangerous, especially at night. If you are willing to walk, romantic caravan route is the perfect introduction to this beautiful place. The routes is illuminated for every concert so just make sure to start early enough.
2. Take public transportation. To reach Park Orsula you can take any of the buses going in direction of Dubrovnik Airport or Cavtat. Buses 10, 11, 16, 16a, 23, 25, 27 and 38 are on your disposal. They all depart from main bus station but you can get in on the bus station behind Grawe building in Gruž, Ina gas station, or bus station on Ilijna Glavica (near traffic lights).
Park Orsula is trying to organize public transport after every concert to get you back to Dubrovnik, but this is something you should also check on their Facebook site. The driver stops on Ilijina Glavica (near the traffic lights) and on Pile Gates (in front of the Old Town) which is excellent option in case you want to continue partying in the Old Town.
3. Take a taxi. This is definitely the easiest option but in Dubrovnik can be most expensive too.
4. Arrive with your own car or motorcycle. Someone will wait for you on the parking and help you to find parking place as there is no enough of them for all visitors. You can also leave your car on the parking less than 1km away. Park Orsula van can pick you up and bring you back once the concert is over.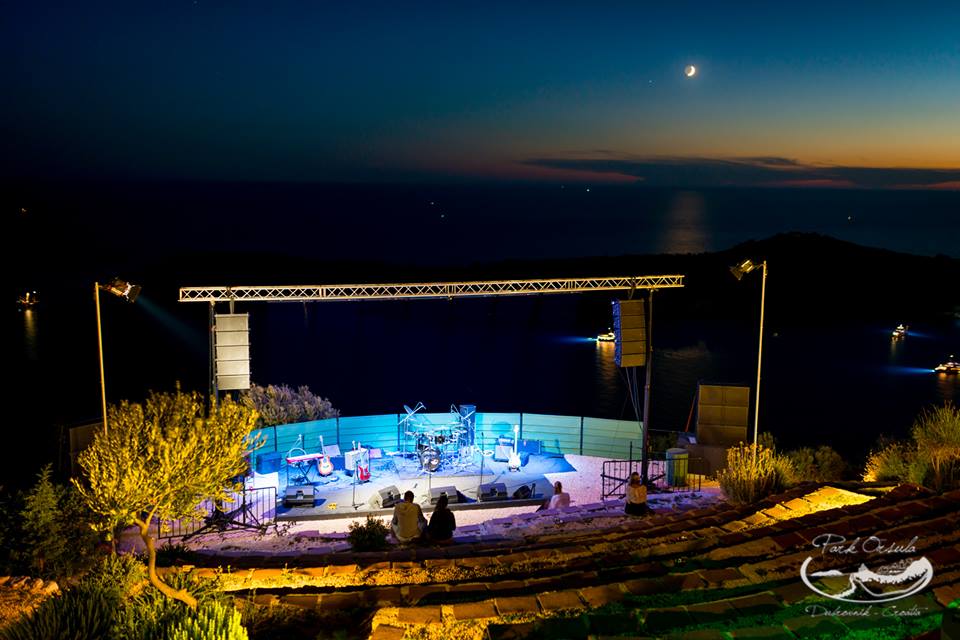 Park Orsula festival is organized by local association Ambient Croatia. Those few enthusiasts probably have saved this magical place from different investors who would probably ruined its unique beauty. Those people invested lot of capital, but more effort and own physical strength to clean this forgotten place up and make it cozy and approachable from different routes. Now, it is one of the favorite places to go out in Dubrovnik during the summer.
If you decide to book your holiday home in Dubrovnik from June until end of August, do not miss to visit Park Orsula.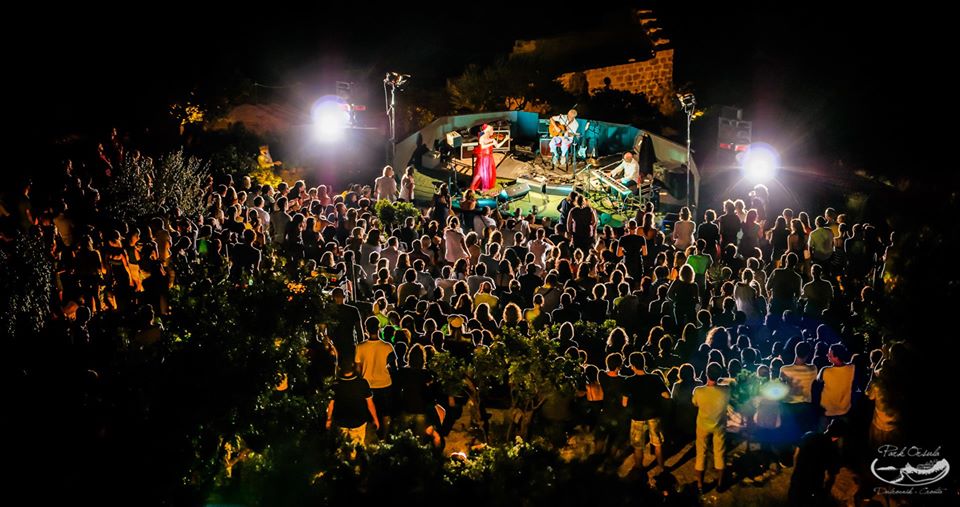 Good music, great atmosphere, decent prices and most beautiful view to Dubrovnik ever – definitely do not miss!