If staying in Dubrovnik longer than three days, visiting Elafiti islands is a must do! Booking Dubrovnik Fish Picnic to Elafiti islands is definitely great option.
Elafiti islands are situated northwest of Dubrovnik. It is group of 13 islands between Dubrovnik, Mljet and Pelješac peninusla. Other name for Elafiti islands are Deer's islands as their shape reminds of a deer's crown.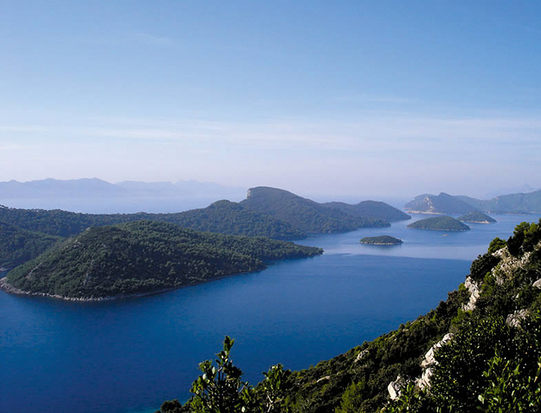 The largest three islands are Koločep (or Kalamota how locals named it), Šipan and Lopud. Those three islands were peaceful oasis for noble families of Dubrovnik republic centuries ago. Those three islands are also only ones inhabited nowadays. Koločep is the closest one to Dubrovnik, Lopud is the one in the middle and Šipan is the largest one. All three are unique green paradises covered with orange, lemon and cypress threes. Each of them has its own small port, stone churches and stone walls ruins from ancient times. There is really not much to see but beautiful nature, so take it as opportunity to relax from all information and must do and must see you are bombarded in Dubrovnik.
Dubrovnik Fish Picnic lasts approx. 8 to 9 hours that include sailing, lunch on board and free time to explore all three islands. The price for Dubrovnik Fish Picnic goes from 250,00kn to 300,00kn which is really great value for money. You can book it on many different places in Dubrovnik, as in Old Port or Uvala bay in Lapad area. Dubrovnik Fish Picnic price includes all: boat ticket, tasty lunch and local drinks. You just make sure to bring swimming suit, sunglasses, towel and sun protection.The only must do on Dubrovnik Fish Picnic is to enjoy and to relax!


When booking Dubrovnik Fish Picnic make sure to pick the meal in advance. You can choose between fish, chicken and vegetarian meal. Welcome drink, non-alcoholic beverages and local wines are also included in price for all Dubrovnik Fish Picnic tours. You can book your Dubrovnik Fish Picnic every day during the summer.  Departure is early in the morning from the harbor of Gruž. First Island to visit is the closest one – Koločep Island.
 It is a first stop on your Dubrovnik Fish Picnic so you will have some free time for sightseeing or swimming. Koločep is closest to Dubrovnik. It is situated only 5km from port of Gruž. It has plenty small sandy beaches. You can also refresh by jumping to the crystal clear Adriatic sea from your boat. It is a great experience. You will love it! Next one to visit on your Dubrovnik Fish Picnic is Šipan Island – the further one and the largest one.


On Šipan you can explore the village of Suđurađ where you will find small medieval church build from stones. There you will also have some free time for sightseeing and swimming. Šipan is famous for its palm trees. The lunch is served while sailing from Šipan to Lopud Island. Lopud is last stop on your Dubrovnik Fish Picnic tour.
Lopud Island is situated in the middle between Koločep and Šipan. Lopud has great sandy beaches you will definitely enjoy. You have probably noticed that sandy beaches are rare in Croatia. You will be happy to know that Dubrovnik Fish Picnic is taking you to the one of those few – Šunj on Lopud Island. On Lopud you will have approx. 3 hours of free time to explore the island, swim and relax. Sipping cold drink at lounge bar on Šunj beach will be just the perfect end of your Dubrovnik Fish Picnic tour.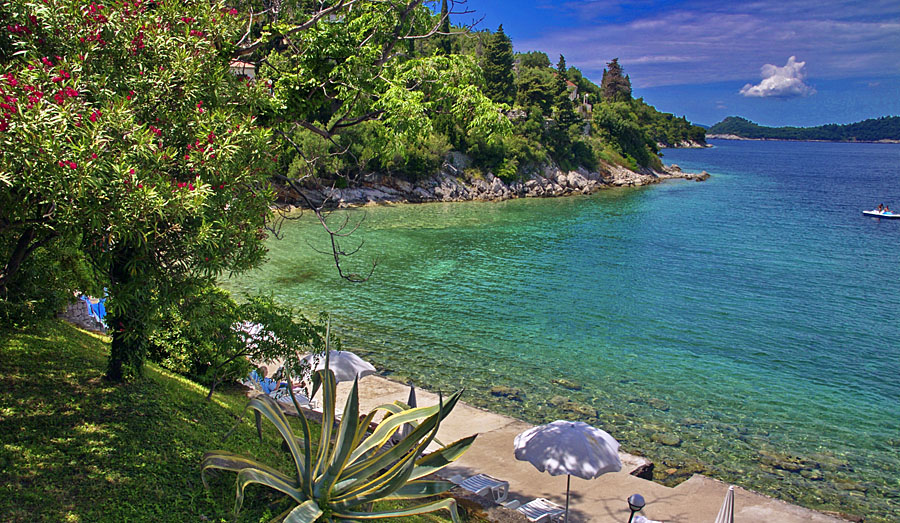 Arrival to port of Gruž from Dubrovnik Fish Picnic is around 6 p.m. This will leave you enough time to enjoy your evening in Dubrovnik Old Town and do some of 5 must do while in Dubrovnik.
If you are not interested in Dubrovnik Fish Picnic and you would like to visit these three islands that is possible too. Instead of Dubrovnik Fish Picnic you can book only excursion and then choose your own place to have a lunch. If you chose this option, while on the islands do not miss to try some of the best Croatian dishes.
If you decide to book your holiday home on one of the three islands and hide from the hustle and bustle of modern world, check our offer () of beautiful holiday homes in hidden bays of Deer's islands!
Our tip: Once when on your Dubrovnik Fish Picnic you will notice one small, romantic island with lighthouse between Koločep and Lopud. It is called Sveti Andrija (or Saint Andrew). Prosecution from Dubrovnik to Sveti Andrija Island was one of the heaviest penalties for residents of Dubrovnik Republic. It is small and rocky island with beautiful cliffs sinking to the sea. There is no residents but birds now days, but long time ago the lighthouse keeper lived there for whole year. Now they just work their shift there and go back to their homes. There are few tragically stories about love between lighthouse keeper and girl from Lopud island. Ask your skipper to tell it to you. It will be more interesting to hear it there from the boat then just reading it.
So do not miss to book your Dubrovnik Fish Picnic and remember only must do on Elafiti Islands are to relax and enjoy!