Ultra Music Festival is one of the world's largest electronic music events.
This fabulous outdoor festival is coming back to Croatia in July 2014 for the second time in a row. Festival starts in Split at Poljud Stadium where takes place for three days – 11th, 12th and 13th of July 2014. Sunnery James, Ryan Marciano, Jon Rundell, W&W and Danny Avila are just few of many D.J.s that will be there.
On July 13th Ultra festival moves to Hvar on Hvar Island where the exclusive beach party follows as a big finish on July 15th.
This gigantic production will present 37 biggest names of electronic music, lighting and fireworks, pool and beach parties, lots of fun and worlds best clubbing music on one place.
Ultra boat party on July 13th will probably be the most interesting part of this event.
Music boat will depart for 3 hours long journey from the center of the Split – Riva. Beside great music, excellent companions and the sun you can enjoy refreshing cocktails and snacks to keep you on your feet. You will also have opportunity for a quick swim in Adriatic Sea.
Ticket price for music boat is 25,00 € and you can buy it on Ultra Europe official website.
Around 60,000 fans from 75 world's countries are expected to visit Split and Hvar only for this event. Those not so lucky can follow it on web streaming. Even that number could reach more than 11 million viewers.
Ultra Festival is raising its stages every year all over the world in nine countries on five continents.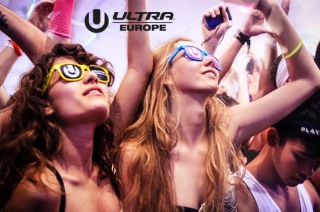 In 2014 Ultralso takes places in Miami (USA), Ibiza (Spain), Buenos Aires (Argentina), São Paulo (Brazil), Santiago (Chile), Seoul (South Korea), Cape Town and Johannesburg (South Africa). Besides Miami Ultra, Croatian one will be the only that lasts longer than two days. Croatia will also be exclusive country for Ultra Europe Festival for 6 years in a row.
For six years in a row (from 2005 to 2008) Ultra won best musical event award from the International Dance Music Awards so unforgettable experience is guaranteed.
Ticket price is 129,00 € and can be bought on official website!
OUR TIP for ULTRA EUROPE FESTIVAL JULY 2014 IN SPLIT, CROATIA
You are running out of time to buy your ticket, and on the other hand, accommodation in Split is fully booked. Trogir is then the best option to stay, as it is only 25 km away from Split, and 3 km away from Split airport.
Book your place to stay at ultra-Europe festival in July 2014 in Split Croatia!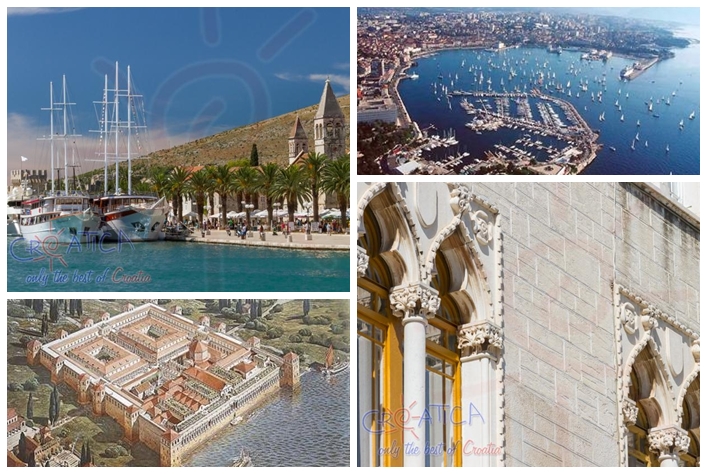 You will find variety of accommodation on our web site. We can offer you studio apartments if you are coming alone and do not want to have roommates. However, there are also lot of apartments up to 11 people. For even larger groups we also have more apartments in one house.
Trogir is very well connected to Split. You can reach it easily by bus or by boat.
How to reach Trogir for Ultra Europe FESTIVAL JULY 2014 IN SPLIT, CROATIA?
Airline:
Airport Split has excellent connections with major European cities.
To reach Trogir from the airport check the website. You can also check taxi option.
Road:
If you are coming by car, there are three ways to reach Trogir:
1. Croatian Highway Dalmatina A1 (exit on Prgomet)
3. Coastal road – Jadranska Magistrala. Starts in Rijeka on north and passes through cities: Senj – Karlobag – Zadar – Sibenik – Primosten and then Trogir.
Sea:
Croatia has boat connections with Italian coastal cities: Ancona, Pescara, Bari or Venetia. You can book ferries for Croatia…
Trogir is one of the best places to visit in Croatia.It is excellent base for one-day trips to nearby places and islands. You can really enjoy good nightlife here and relax on amazing beaches on nearby islands. If you want to have some active holidays beside partying you can find lot of activities as water skiing, surfing, snorkeling, diving and climbing.
If you will be coming to Trogir by car, do not miss to visit National Park Plitivice lakes and Krka waterfalls.
On this road you can also stop by at another one of the best places to visit in Croatia – Skradin. Skradin is beautiful place to visit only 20km away from Šibenik.
While in Croatia do not miss to try some of the best Croatian dishes. You will definitely need to eat something warm and nice after 5 days non-stop partying.
WHO will play at ULTRA EUROPE FESTIVAL SPLIT CROATA JULY 2014
Adventure Club, Hard Rock Sofa, Sunnery James and Ryan Marciano, Jon Rundell, W&W, Danny Avila i Brass Knuckles, DJ-i Adventure Club, Hard Rock Sofa, Sunnery James and Ryan Marciano i Jon Rundell, W&W, Danny Avila.
WHAT else at ULTRA EUROPE FESTIVAL SPLIT CROATA JULY 2014
You will also have an opportunity to see musicians using elements of electronics: The Cure, The Killers, New Order, Duran Duran, The Black Eyed Peas, Erasure, M83, Santigold, The Ting Tings, Cut Copy, Empire of the Sun and Bloc Party
WHEN – ULTRA EUROPE FESTIVAL SPLIT CROATA JULY 2014
This 3 days festival will perform: 11th – 13th July 2014
WHERE- ULTRA EUROPE FESTIVAL SPLIT CROATA JULY 2014
Hvar & Split, Croatia, July 2014
Follow the music and visit Croatia – the God is a DJ!