You always go to hotels but they are expensive…
Your friend booked apartment for half hotel price and says it is awesome so you are thinking to do the same but you are scared of frauds?
Don`t be, with our tips you will became master in booking private apartments! Not only will you learn how to book best value for money, you will also enjoy the process.
How to book perfect apartment in Croatia?
You just need to follow these steps:
1. THINK ABOUT PERFECT LOCATION FOR YOUR APARTMENT OR VILLA IN CROATIA
Think about perfect location for your holiday, what is the most important for you, is it beach, quite place, close to cities, islands, are you with or without car…. These things are very important when choosing the perfect location for your new holiday home. I can suggest SPLIT or DUBROVNIK areas since they are the best in Croatia. Also it would be good if you decide on approximate budget for your apartment in Croatia and dates of arrival and departure.
The price of apartment depends on the season (the highest is for July and August), number of your groups (more people, cheaper apartment) and of course apartment or villa location and level of equipment.
2. SEARCH THE BEST SPECIALIST FOR APARTMENTS AND VILLAS IN CROATIA
You can use classic google search for finding the right apartment or villa in Croatia for example "apartment Croatia". The thing is to find the best specialist in private apartments for Croatia, the real person you can trust, who will answer your emails within 24 or top 48 hours, who will pick up the phone, who knows the area and all apartments and if any problems occur when you come you must be sure you can rely on that person. Do not communicate with person who uses google translate to reply on your emails and who is not professional, it is too risky, maybe you will save some euros but do you really want to ruin your holidays?
Lots of people ask me why specialist for Croatia, because every country and place is different. Just aks yourself: "Does it make sense that some Norwegian site with people that have never been to specific apartment or in Croatia at all will sell me good apartment in Croatia?" Not only they do not know all about apartment, they also do not know whether there is for example, children playground near your apartment or tennis courts, diving centre, how much you need to pay for highway toll, do you need to convert euros to kuna and much more ….
So how will you know you have found the best specialist for private villas and apartments in Croatia- the best internet site?
real names under contact section (preferably real photographs of working team)
postal addresses under contact (preferably google map with their company name signed there on map)
at least one phone number (not only mobile numbers, office number means they have office somewhere not answering your emails from some bedroom).
preferably they should be in association of Croatian Travel agencies ( UHPA)
site should have at least 500 apartments and villas in Croatia (if they have 5000 or more do not work with them, their employees cannot know such a large number of properties and they probably did not visit all of them)
Also check payment policy (the best is to pay less than 50% before arrival and the rest when you come, it is not advised to pay 100% before arrival), money back guarantee is highly recommended, if for example they want to move you to other apartment you do not like, they at least need to return you your money, or if apartment is not cleaned….
Renter reviews ( read 5-10 of them and if they are all full of glory then they are fake).
FIND BEST VALUE FOR MONEY FOR YOUR APARTMENT
So now you search for apartment or villa in Croatia, you can simple write email with all your requests or you can search their site.
What you need to check:
PHOTOGRAPS-they should be in high resolution (do not book apartment with 3-4 low resolution photo this is risky) you need to see every room on photographs with higher resolution, also preferably building or house surroundings and nearby beach. The best is to see 20 or more photographs.
DESCRIPTION: You also need to see description such as number of bedrooms, bedding, equipment, inside square meters and terrace square meters (sorry Americans you will need to use converter when coming to Europe).
MAP: exact location on map, you can put also little man so you can check area, distance to beach and check is it the same as on site. Be aware that google took photos of all Croatia in 2010 so things can be changed from then (but not distance to first beach).
RATES: rates should be stated as well as availability, it is not such a good thing to find perfect place and then it is booked isn`t it?
REVIEWS: the best is to have at least 2 reviews and do not be scared that someone gives lower rate; not all people have same opinion, somebody can complain on the Sun. So the best is to find 2 or more solid reviews.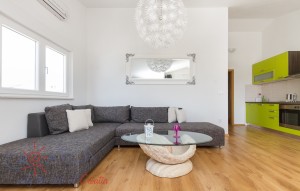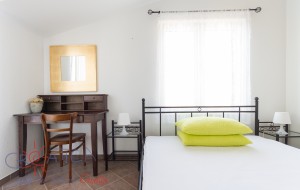 3. BOOK PERFECT APARTMENT IMMEDIATELY DO NOT WAIT UNTIL IS SOLD OUT
The best time of the year for booking the perfect apartment in Croatia is from January till April, afterwards most of the good ones are sold out, so if you find something suitable for you book it immediately.
We wish you a perfect holiday in Croatia!
….
or just click here and learn